Welcome to the All New BohemeMe.com!
It's that time, my loves! Summer is back and so is BohemeMe.com's remodel with our first ever collection release: 2019 Summer Solstice Collection. How do you like the new website so far? I hope you take a moment to look around, check out all the rooms, see how comfy the sofa is, then let me know what you think of the place! Along with this new launch, I'm also introducing a few categories that I will be adding to each and every new seasonal release. Allow me to take a moment to introduce each one.
Shewolf || Jewelry is a wild, edgy yet artfully crafted line of bohemian fashion jewelry, all handmade and one of a kind using such materials as natural stone, crystal, copper, wood, metal and leather. Shewolf will connect you to your inner ancestral wisdom and give you a sense of grounding. Cooly original, yet wildly complex and unique, just like you, the Shewolf line is a passion of mine and I hope it will become yours too.
Frayed || Fashion is the creative brainchild you get when a desire to design clothing and a desire to help out the globe through sustainable fashion become infused. I was moved when I found out that fast fashion is the cause of major over-waste in landfills across our globe. By adopting the "quality over quantity" mindset, we reduce our carbon footprint by taking gently used, quality garments and reimagining them into one-of-a-kind wearable art. Meant to be loved for years, if not a lifetime, each item is first handpicked, studied, worn, inspired, then improved upon through a case by case basis. Some items are fully scrapped before being repurposed completely into a different piece of art or clothing. You can rest assured knowing your purchases are helping out our planet in our own little way. Handmade accessories are also available.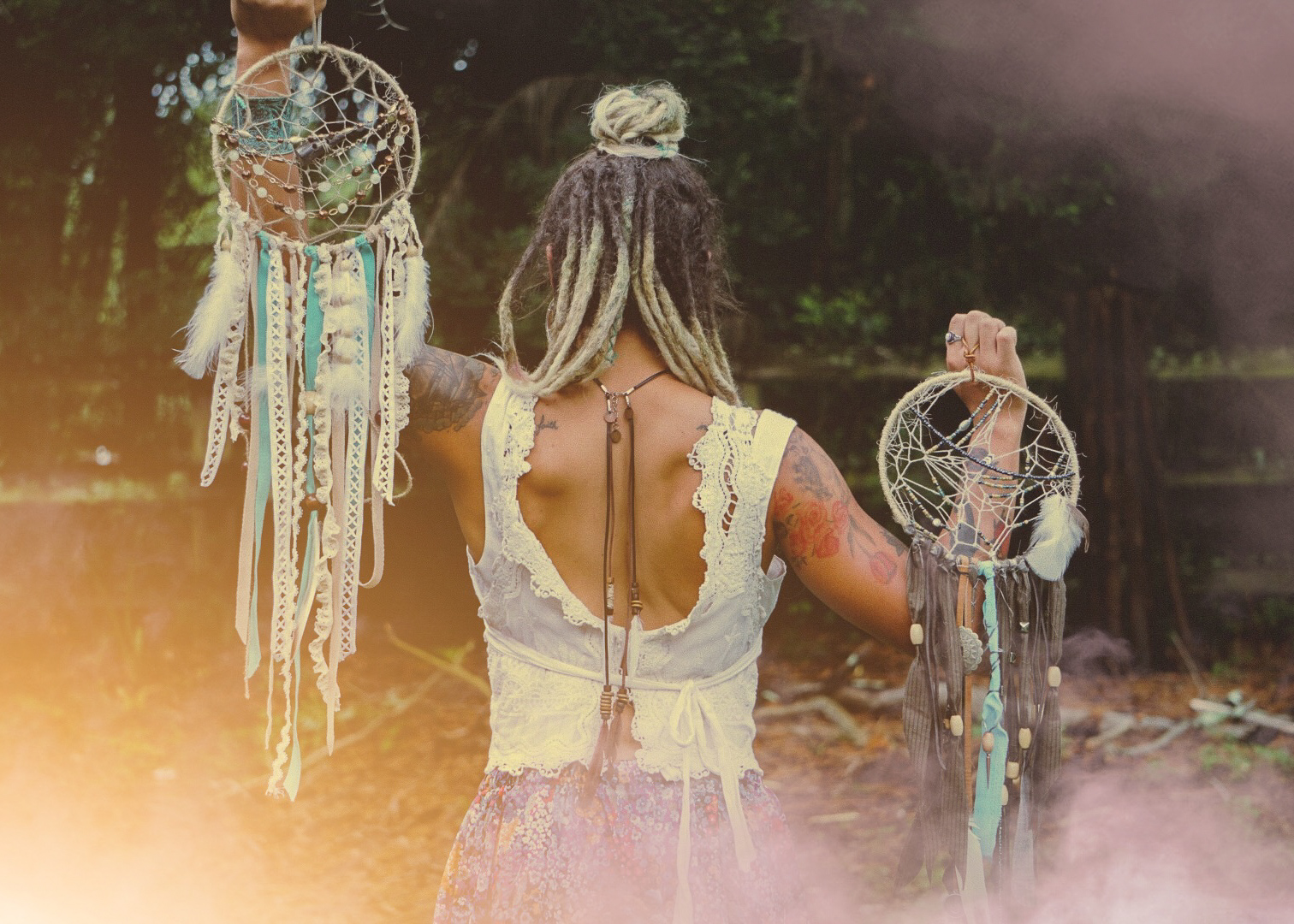 Dwell || Decor and Studio || Fine Art is where you'll find all other original artwork for home, office or event decor. Meticulously crafted dreamcatchers, dreamweavers, fine art digital prints on aluminum metal, and other wall art is available for purchase, including the ever elusive Dream Fish (art installation piece). Soon I hope to also add more of my original hand-painted collages on canvas, fine art photography prints and oh so much more.
Be sure to check out this beautiful collection. I'm in love with every one of these pieces.
Is there something you were hoping to see in the 2019 Summer Solstice Collection release? What do you think of the items up for grabs? I'd love to hear any and all feedback from you. Until then, may the road rise up to meet you!
Xo.
d.